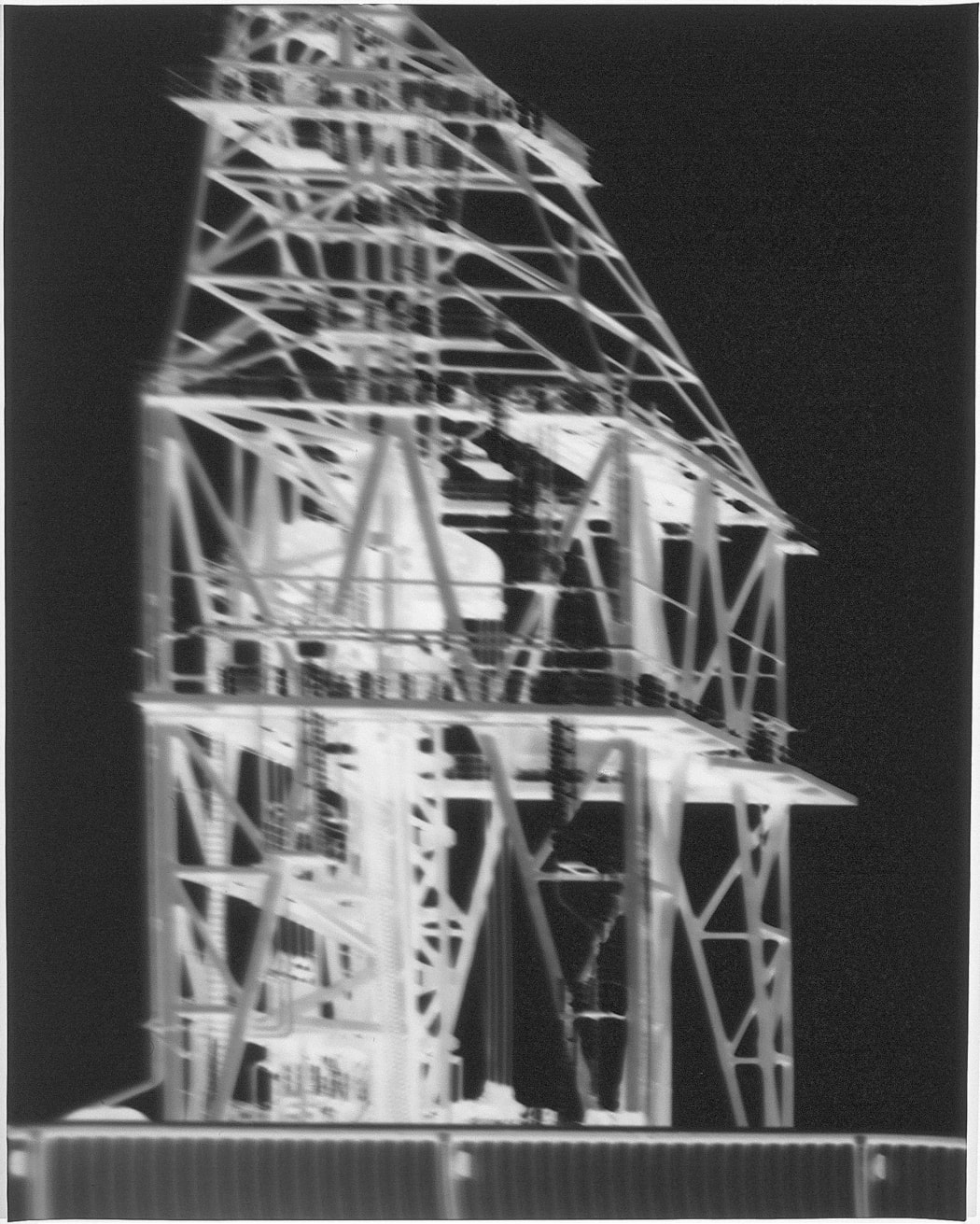 A German photographer who lives and works in New York, Vera Lutter uses pinhole photography, or camera obscura, to capture the architecture and light of the city. Through this traditional photographic technique, light enters a small hole in a sealed box, projecting an inverted image on the opposing wall. Using this method, Lutter creates large-scale exposures of industrial sites such as shipyards, airports and abandoned factories, illustrating how light can render the passing of time and motion into something tangible. She retains the negative image, in her words capturing the "essence" of the object. The artist has even transformed an entire room of her New York City apartment into a pinhole camera, adding the new dimension of her personal experience to her work. One of her most significant bodies of work is Vera Lutter: Museum in the Camera, a series of negatives she created during a two-year residency at LACMA, capturing the museum's architecture, galleries, and collection holdings. For a fascinating insight into how the artist worked during her residency, watch this film by LACMA with rare behind-the scenes footage:
Lutter's donation to Art For Your World, entitled Drilling Tower, Kvaerner: November 29, 2000 is in keeping with the campaign's goal of connecting art to the environment. The work is part of a series of photographs of industrial buildings going out of business, such as mining fields and oil rigs. The lack of human presence in these images contrasts with the original objective of such sites: to supply energy for our constant movements. Of this particular work, Lutter states: "I am thrilled to be donating my Drilling Tower, Kvaerner: November 29 2000, to the Art For Your World auction at Sotheby's this October. It feels like a very pertinent image when we are all trying to cut back on fossil fuel consumption. This drilling tower structure could be a symbolic monument of our times."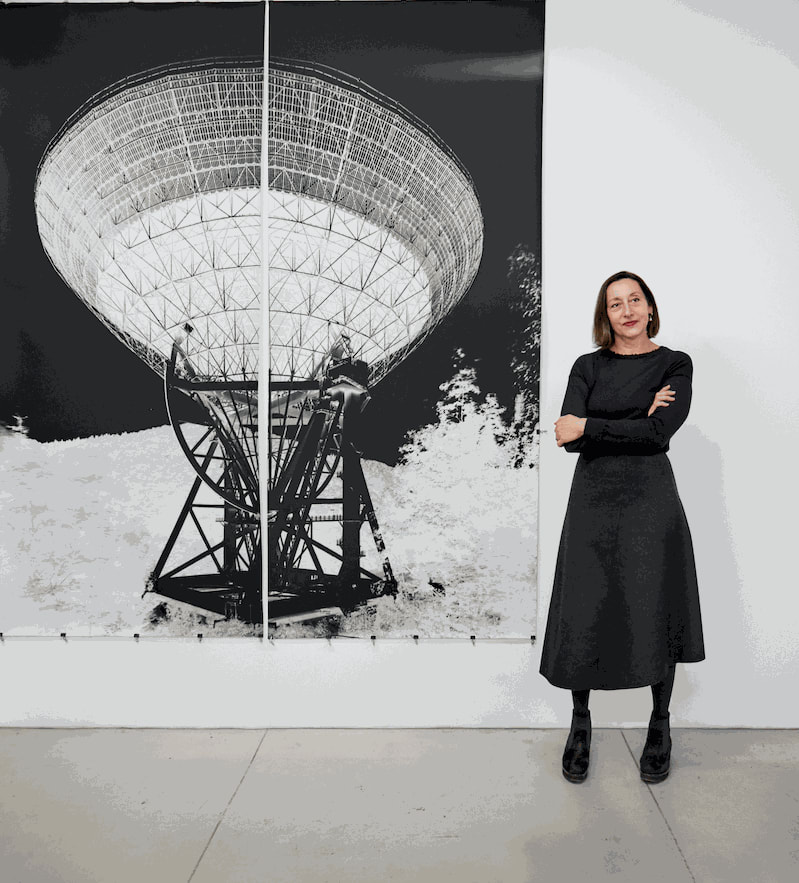 Portrait of Vera Lutter courtesy the artist. Image: Sotheby's
Drilling Tower, Kvaerner: November 29, 2000, 2000 will be on sale from the 8-15 October 2021 as part of the Sotheby's Online Contemporary Art Day Auction along with works donated by Jadé Fadojutimi, Anish Kapoor, Vera Lutter, Jessica Rankin, Bob and Roberta Smith, Gavin Turk and Rose Wylie.
To view the works and register to bid visit the Sotheby's auction page here.
- Written for Art For Your World by Monica Koulakoglou