When looking at Inka Essenhigh's new paintings, I notice that the feelings I am experiencing are personified perfectly on the canvas – staring back at me. I see the unease of an unfamiliar and futuristic world paired with the calming joy that I recognise in the familiarity of the flowers. Each piece possesses incredible depth – depicting a spectacular vision of nature that slowly lures me in until I realise I have been staring at the piece for several minutes.
Inka Essenhigh, Blue Field, 2021. Image: Victoria Miro Gallery
Essenhigh's solo exhibition opened at Victoria Miro Venice on 6th November 2021 and runs until 11th December 2021. The series of floral enamel paintings that make up the exhibition are reflective of Essenhigh's desire to create 'a contemporary and historic feeling at the same time… where you can sense that a world you're walking into is primordial but that it also has the feeling of something contemporary and futuristic'.
Detailed and realistic in their forms, Essenhigh says the motifs that make up each painting 'are based on real flowers because, no matter what I might come up with in my imagination, a real flower always tops it'. Yet, 'there's a subtext that the flowers are somehow genetically engineered, that they are manmade. That no matter what I do, even if I do something very close to what is actually looks like, it still seems to be made up, there's still a quality of fantasy in these paintings'.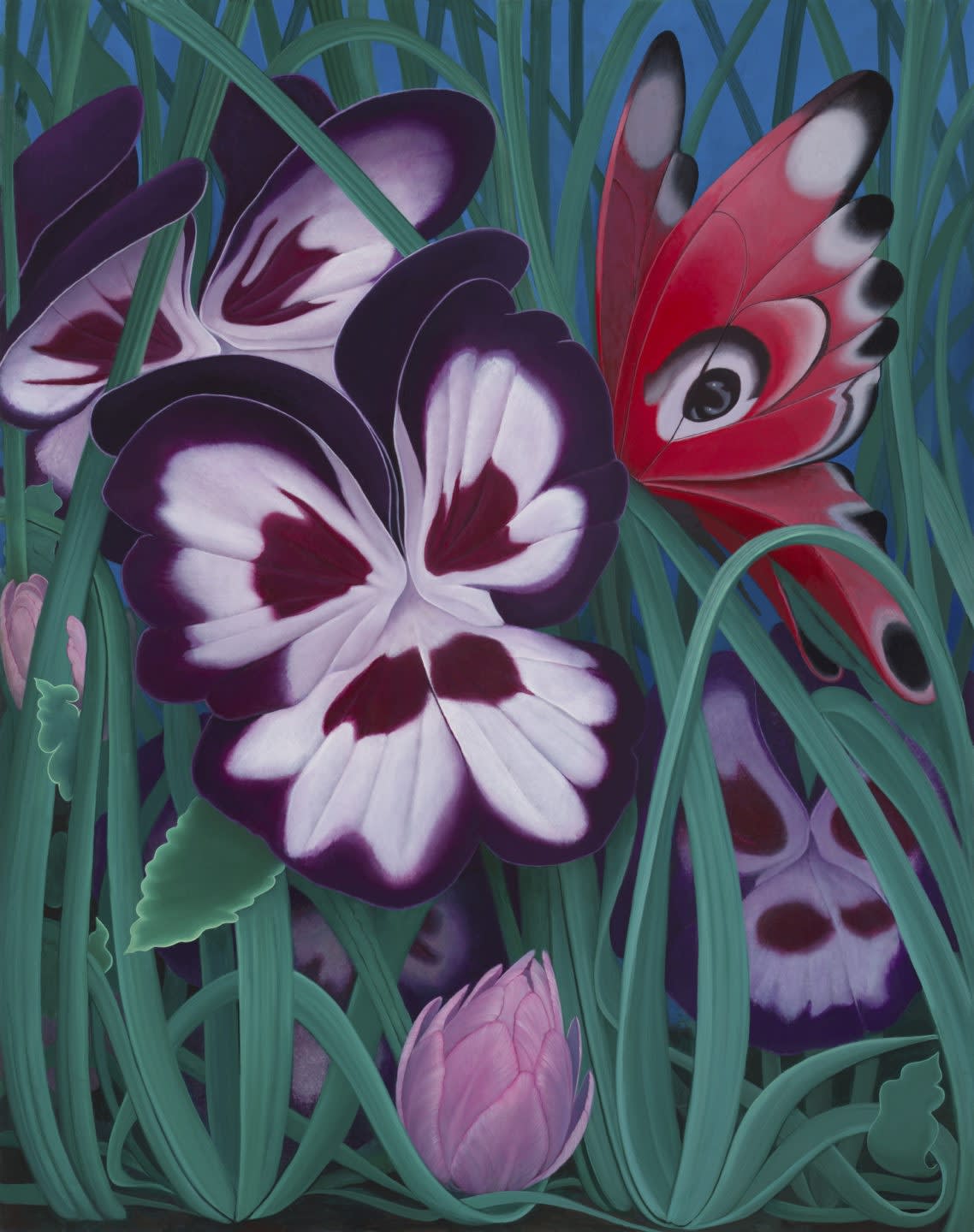 Inka Essenhigh, Pansies, 2021. Image: Victoria Miro Gallery
Victoria Miro Venice is supporting Art For Your World by donating a proportion of the sale of Essenhigh's new work Pansies 2021 to the campaign. The money will support key areas of WWF's work that contributes to combating climate change, including halting deforestation, supporting communities, restoring trees and forests, replanting seagrass meadows, protecting endangered species, and promoting sustainable lifestyles, Essenhigh stated 'I get to spend a couple of summer months in Maine where 20 years ago it was a rare and wonderful thing to see a bald eagle. It was on the endangered species list. Today I see them daily. Sometimes many of them. Two of them seem to have made their home right next to my studio. This is in part due to the work of the WWF.'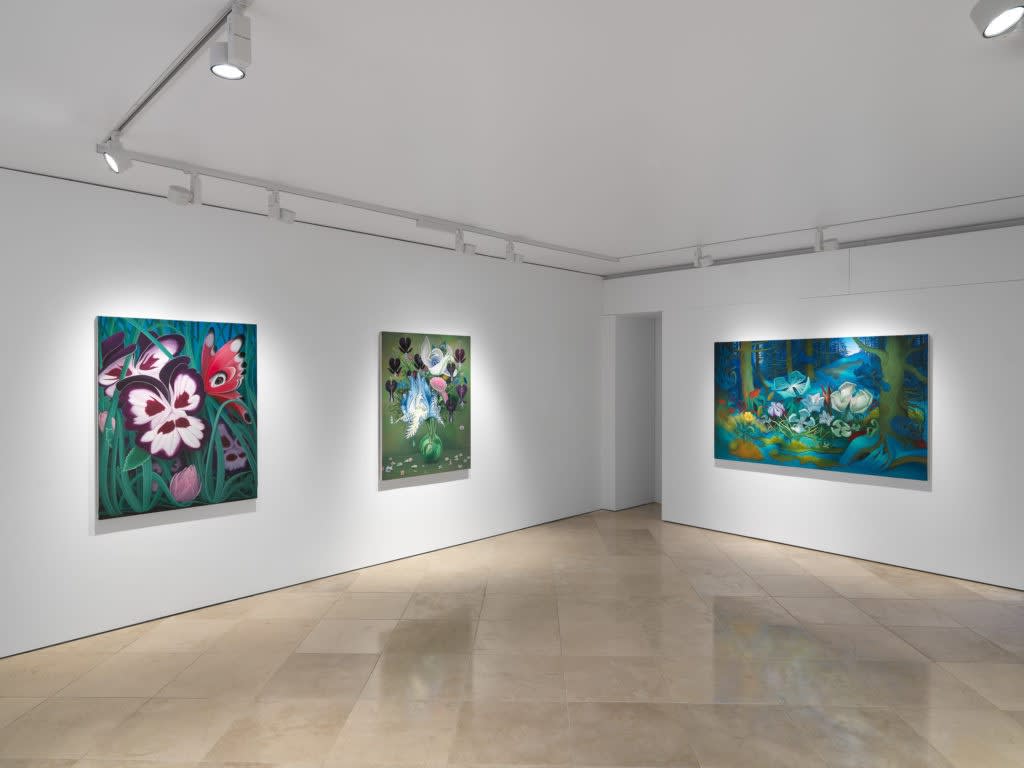 Inka Essenhigh @ Victoria Miro Venice 2021. Installation View. Image: Victoria Miro Gallery
- Written for Art For Your World by Ruth Connolly