"I passionately care about wildlife and anything that makes people aware of the damage we are doing to this planet, and what we can do to save it, is worthwhile." – Tracey Emin, CBE, RA
Art For Your World is a call to artists around the world to come together and support five key WWF projects that are tackling climate change head on. As a practicing artist you can engage directly with your audience by posting on Instagram a work for sale that aligns with the cause, using the given hashtags and offering a small portion back to AFYW from the sale. The donation is entirely at your discretion and can be made directly here using the DONATE button. Perhaps you can invite the buyer of your work to also match the donation?
We are delighted also to have Artist Support Pledge participating in Art For Your World.
To participate, please follow the guidelines below.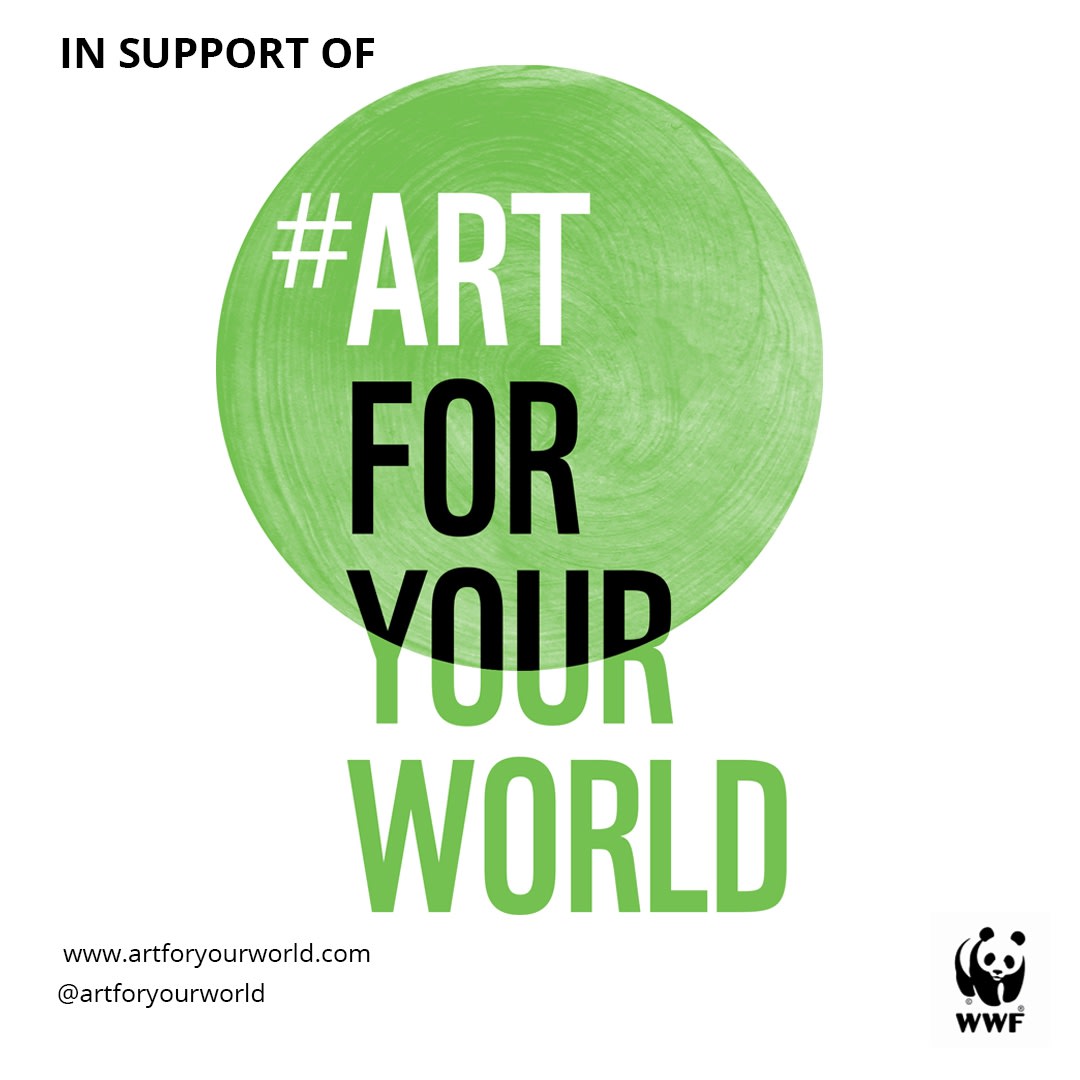 1. Choose a work(s) to highlight (the number of works posted or offered is at your discretion)
2. Post your image/s on your Instagram account
3. Add the Art For Your World tile to your post by either
a) right clicking one of the two images above and download to your photos
b) using a screen shot of the tile above
4. Sell the work through your own channels
5. Add #artforyourworld to your post and tag @artforyourworld
6. When the work has sold, please donate a portion back to the Art For Your World campaign on the website here. (Please note that the donation amount is not public and at your discretion)
Suggested words to post with the Art For Your World tile:
#artforyourworld is a campaign to engage the art world to take action against the climate crisis and support five key @wwf_uk projects fighting climate change head on.
This work is being offered for sale in support of @artforyourworld and I will be making a donation to the campaign from the sale. As the buyer of this work you will not only be supporting me but also the future of our planet.
Climate change matters and we must stand together and take action now to build a future with nature at its heart.
This project is an @artwisecurators initiative.