'Tate is determined to inspire environmental change, amplify the voices of our artists and audiences, and make our long-term commitments to sustainability ambitious and effective. We readily join forces with many artists and institutions supporting the campaign Art For Your World.'

- Frances Morris, Director of the Tate Modern
There has never been a more important moment to act against climate change. Museums all across the globe are joining in with the Art For Your World campaign to help raise awareness and galvanise the art world to join together and help fight climate change.
On the 5th November 2021 the cultural sector joined together in a show of solidarity by turning green - either visibly or virtually or both.
Should you have environmentally-focussed exhibitions, events or activities programmed please add #ArtForYourWorld to your communications to help amplify and unify our voices around the climate crisis.
Please help activate the sector and spread the word to neighbouring and partnering cultural organisations and to your own audience by highlighting your support of the Art For Your World campaign in one of your regular newsletters from September-November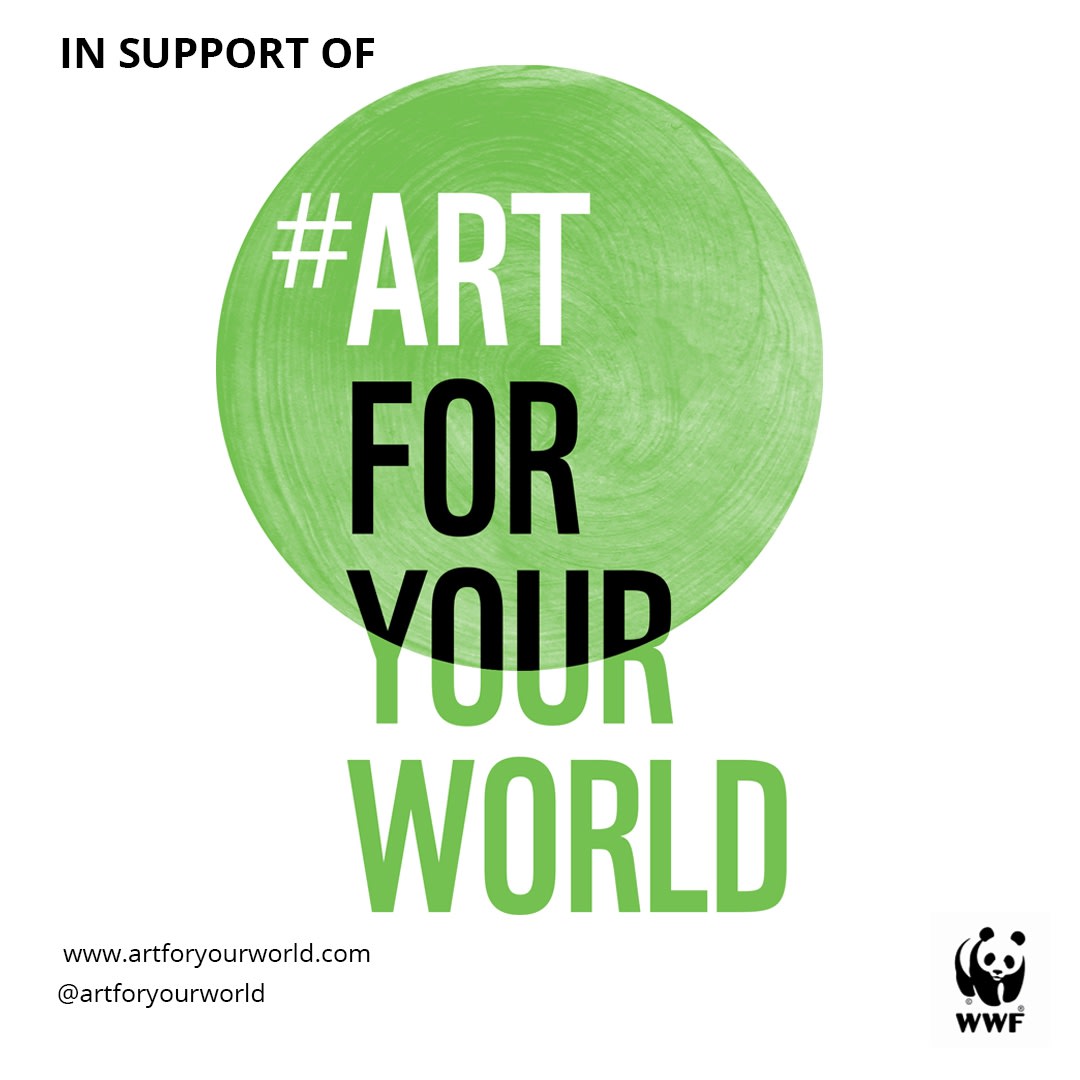 Suggested copy to post with the Art For Your World tile and instagram post:
#artforyourworld for @wwf_uk is a campaign to engage the art world to take action against the climate crisis.
(optional personalised pledge)
We at [enter name of museum] are tackling this head on by [enter pledge or key actions being taken by the museum to combat climate change and reduce your carbon footprint]
Climate change matters and we must stand together and take action now to build a future with nature at its heart.
This project is an @artwisecurators initiative.