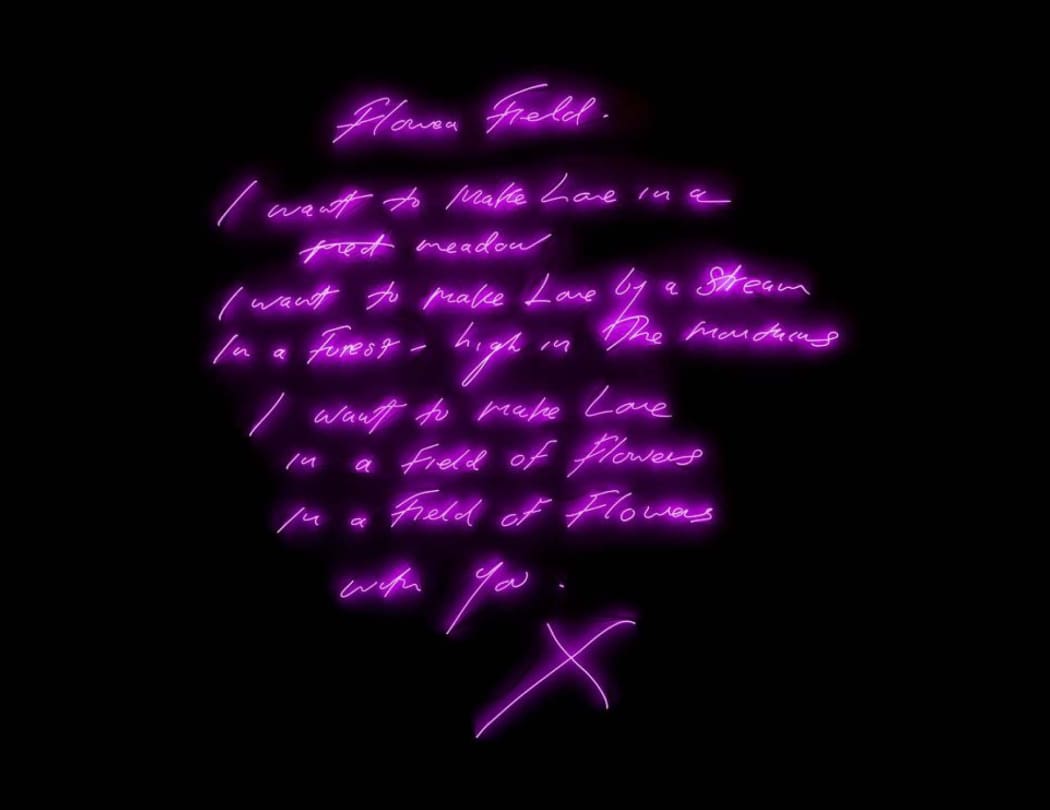 A single piece of art can give voice, raise awareness and highlight issues that affect the world we live in. That's why this October, eight outstanding artists will join our campaign against climate change. These artists will donate their exceptional artworks to be sold during Sotheby's Online Contemporary Art Day Auction from 8-15 October, with proceeds donated to WWF.
Tracey Emin in The Loneliness of the soul at the Royal Academy of Arts, London, 2020. Image courtesy of Tracey Emin Studio.
With her uncompromising artworks and ability to shed light on important yet extremely sensitive topics, Emin rose to fame as a member of the Young British Artists, proceeding to become a Royal Academician in 2007. Only five years later, she was appointed Commander of the Order of the British Empire. Through a variety of media, the artist creates autobiographical works contributing to feminist discourse. In addition, Emin has shown her commitment to helping save the environment through past projects with WWF, including her contribution to the Pandamonium project in 2009, curated by Artwise Curators. She also donated money to the organisation when the bush fires raged in Australia last year.
Her artwork for the auction at Sotheby's, beautifully entitled Flower Field, was initially included in the Memory of Your Touch exhibition with Xavier Hufkens in 2017. Her largest neon work to date, Flower Field combines Emin's fascination with the human condition and her interest in the natural world. "I passionately care about wildlife and anything that makes people aware of the damage we are doing to this planet, and what we can do to save it, is worthwhile," says Emin.
Flower Field will be on sale from the 8-15 October 2021 as part of the Sotheby's Online Contemporary Art Day Auction along with works donated by Jadé Fadojutimi, Anish Kapoor, Vera Lutter, Jessica Rankin, Bob and Roberta Smith, Gavin Turk and Rose Wylie.
To view the works and register to bid visit the Sotheby's auction page here.
- Written for Art For Your World by Monica Koulakoglou