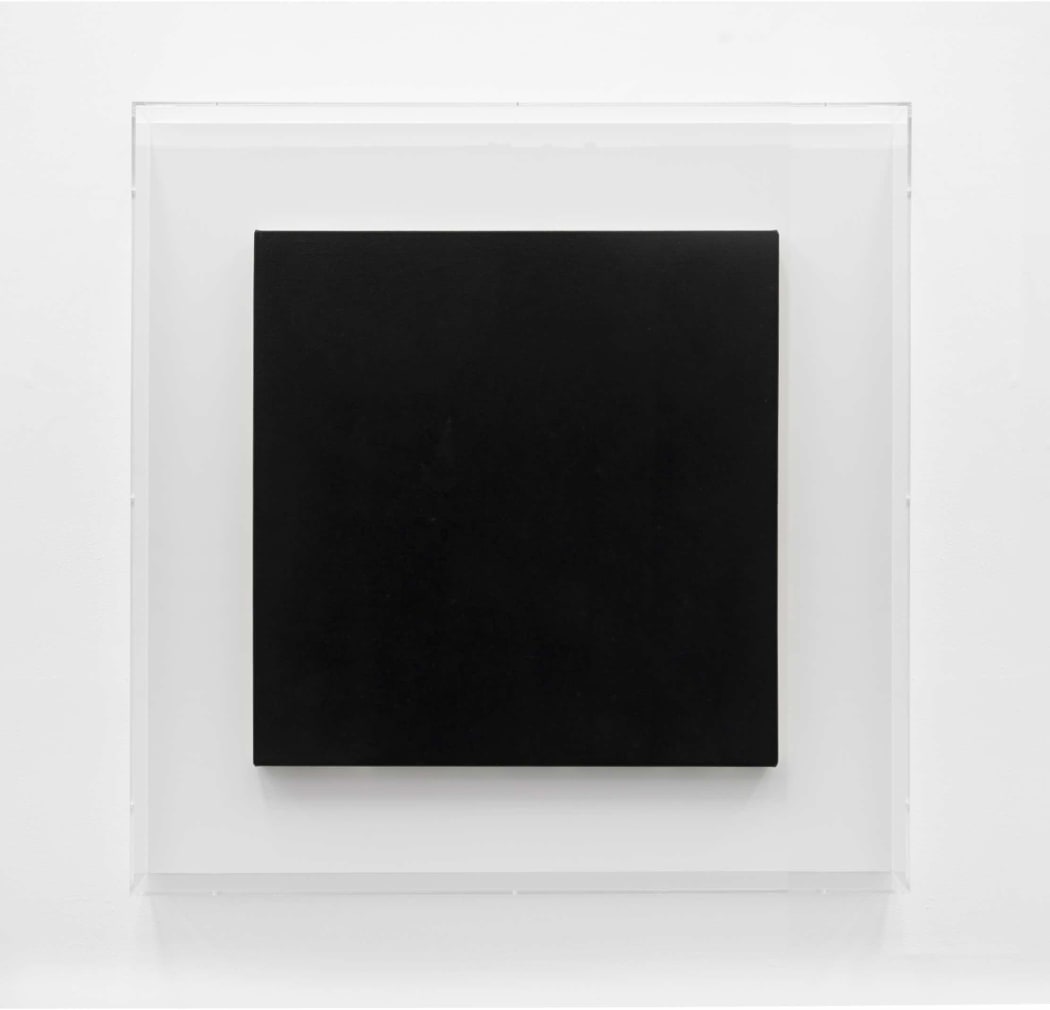 Rising to fame as a member of the Young British Artists, Gavin Turk is a British sculptor who explores issues of authorship and identity in art. Known for his ironic and satirical approach in his practice, he gained notoriety through his 'Cave' installation at the Royal College of Art: a blue heritage plaque with the words 'Gavin Turk worked here 1989-91'. The College refused him a degree, yet, Turk is now one of the best known British contemporary artists. He has even been commissioned to make several public sculptures, including L'Âge d'Or (2016) in the Olympic Park and Nail, a 12-meter sculpture at One New Change, next to St Paul's Cathedral in London.
Throughout his practice, Turk has raised awareness regarding climate change and sustainability. In addition, he continuously uses recycled material in his artworks, particularly plastic, to conserve waste. In an interview with The Art Newspaper, Turk has commented on the art world's carbon footprint: "The art world, like all industry, has to reduce carbon emissions wherever and as much as possible."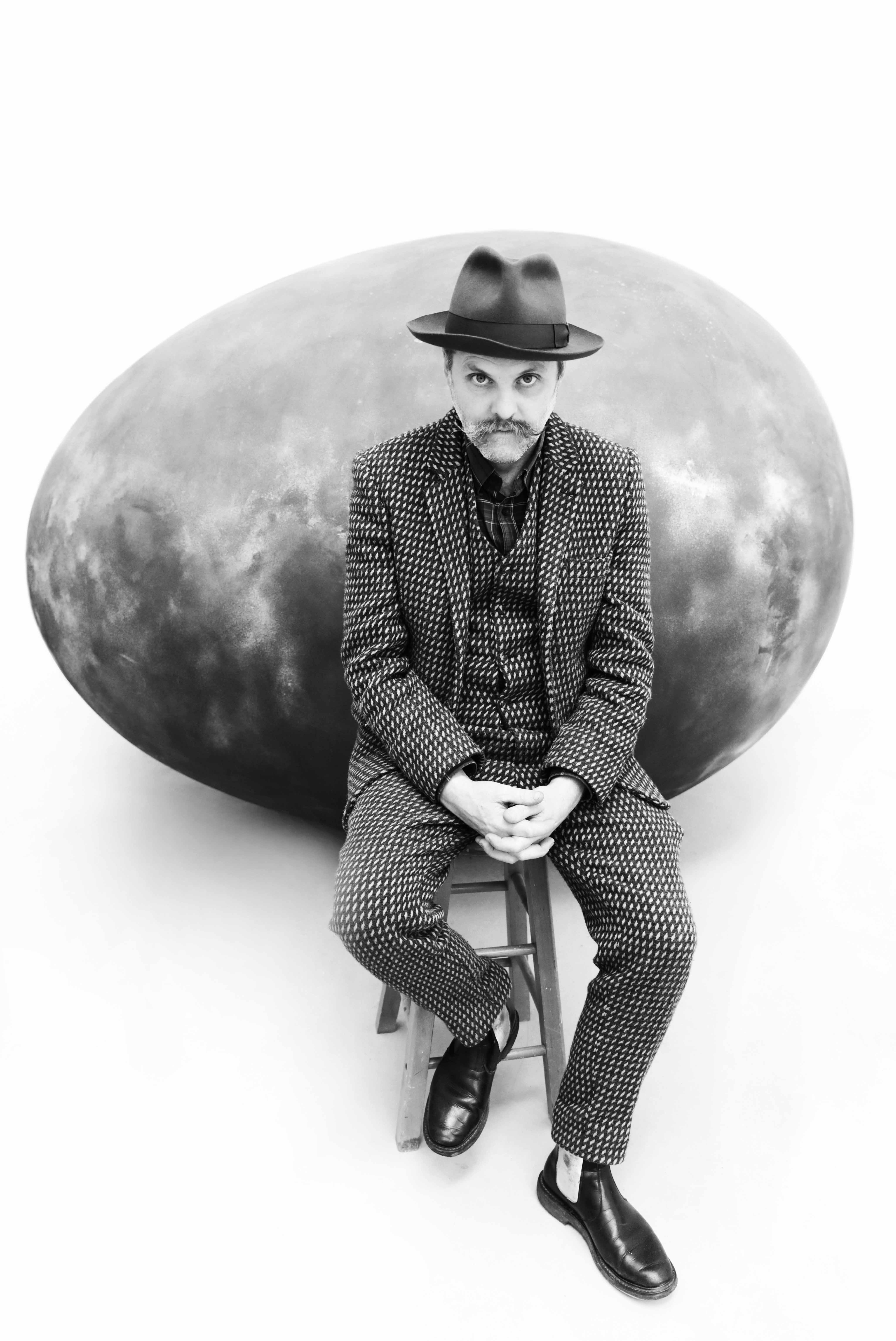 Portrait courtesy the artist. Image Juliana Manara.
His contribution to the Sotheby's auction, Oil Sump Painting, can be interpreted as a void, an empty square, or a reset - a nod to Kazimir Malevich's infamous Black Square (1915). Gavin Turk recalls visiting The State Tretyakov Gallery in Moscow, where he experienced the painting itself. 'The black surface was so cracked and elaborately patterned through the process of time. The dry and ancient paint looked like cracked earth. This work, a historic abstract and conceptual painting, was now a pure reflection of nature. It made me feel a real awareness of history, time and the environment and the fact that everything is always changing.' – Gavin Turk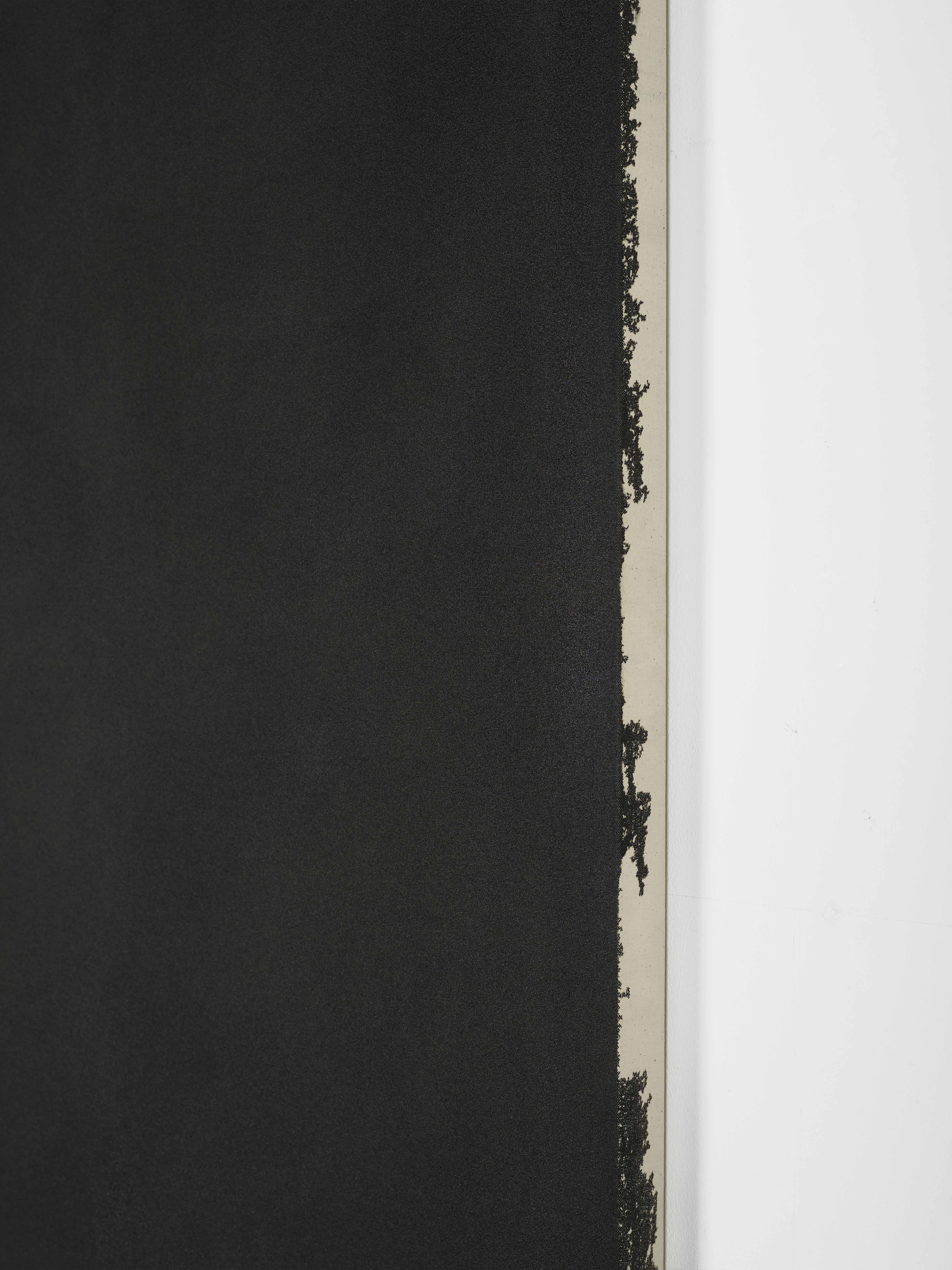 Motor Oil is made from the oil drawn from a retired transit van engine. Once a fluid travelling around the engine picking up burnt carbon particles, it is now painted onto a square canvas panel, a material at the end of its human usage. Previously destined for disposal, it has now been picked up and used as the pigmented paint.
Environmental challenges through human's misuse and overexploitation of common resources have destabilised the natural balance. Gavin Turk's work acts as a flag, as a protest statement with the ever-witty presence of his surrealist expression – 'It's painting with oil, does that make it an oil painting? Eh?'
Motor Oil will be on sale from the 8-15 October 2021 as part of the Sotheby's Online Contemporary Art Day Auction along with works donated by Jadé Fadojutimi, Anish Kapoor, Vera Lutter, Jessica Rankin, Bob and Roberta Smith, Gavin Turk and Rose Wylie.
To view the works and register to bid visit the Sotheby's auction page here.
- Written for Art For Your World by Monica Koulakoglou