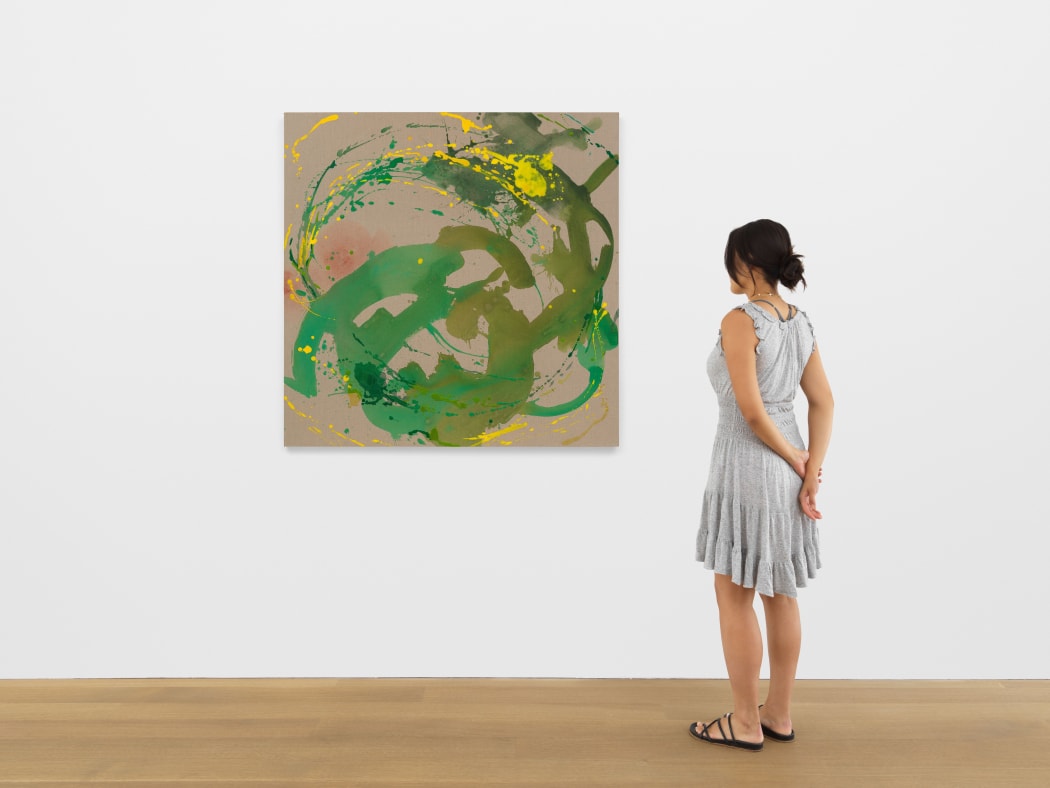 Throughout her practice, Australian artist Jessica Rankin re-appropriates art forms typically associated with femininity: embroidery and needlework. She uses symbols, signs and codes to create a series of 'mental maps' which explore processes of memory and intuition situated within the realm of landscape painting. Rankin has also made abstract representations of celestial and lunar cycles, which featured in her solo exhibition at White Cube in 2007.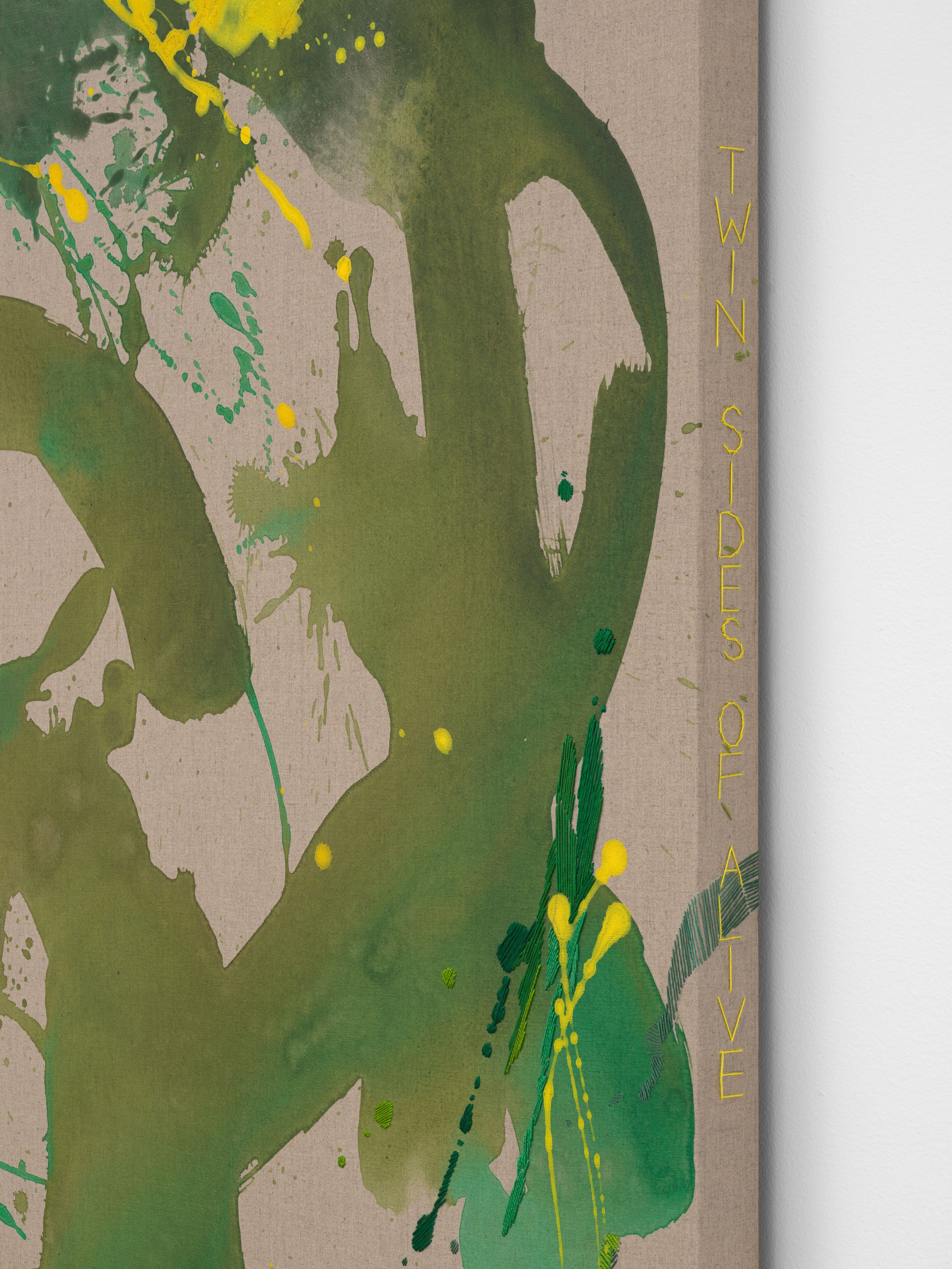 The theme of landscape art and the exploration of nature is particularly fitting for the Art For Your World campaign, where we encourage the cultural sector to do more to conserve our planet. With its green hues and circular brushstrokes, Rankin's work Twin Sides of Alive evokes the natural world's simple beauty, forming the spherical shape of a globe. The artist created this work for the Sotheby's auction outside, thus connecting with her surrounding environment. The hand-embroidered text running down the outer edges of the work comes from a poem titled 'As a Sentence Leaves Its Breath' by Brenda Hillman, published in her collection Extra Hidden Life, Among the Days.
Twin Sides of Alive, (BH), 2021 will be on sale from the 8-15 October 2021 as part of the Sotheby's Online Contemporary Art Day Auction along with works donated by Jadé Fadojutimi, Anish Kapoor, Vera Lutter, Jessica Rankin, Bob and Roberta Smith, Gavin Turk and Rose Wylie.
To view the works and register to bid visit the Sotheby's auction page here.
- Written for Art For Your World by Monica Koulakoglou